Facebook, with over 2 billion monthly active users is a highly sought after advertising platform. 80 million businesses now own Facebook Pages, out of which nearly 6 million are active advertisers.
In fact, in 2015 Facebook netted 19% of the $70 billion global mobile advertising spend. However, some marketers still lose money running Facebook ads. Some are of the opinion that Facebook ads are ineffective and are seeking out alternative channels to advertise their products or services.
But is there something they are doing wrong? When it comes to Facebook ads, targeting can make a huge difference between success and failure. Here's where some online marketers miss it.
In this article we'll highlight Facebook ads targeting mistakes marketers make plus how to fix them for better returns on ad spend.
What is a Facebook Ad?
A Facebook ad is an advert that is created on, for and run on Facebook, the number one social network. These ads are targeted at more than 2 billion active users based on their profile information, location, and demography.
Facebook ads utilize the PPC (pay per click) model. This means that marketers only get to pay for each click on their advertisements or per thousand impressions after creating a Facebook ad and setting a budget.
It is also a highly targeted form of advertising, as you can reach your exact audience on Facebook provided you avoid certain Facebook Ads targeting mistakes.
Here are
15 Ways Facebook Ads Can Benefit Your Business 
A. Awareness
i. Boost your Posts – You can use Facebook ads to boost posts on your Page. This happens when you click the "Boost Post" button on any of your posts.
ii. Promote your Page – You can also promote your Page using Facebook ads. This happens when you take advantage of the call-to-action button, which you can also customize.
iii. Reach People Near Your Business – Since Facebook ads rely heavily on demography, you can use it to reach people near your business at any time.
iv. Increase Brand Awareness – Facebook ads help in building and increasing brand awareness. It is an excellent way to make your target audience aware of what you are offering.
v. Increase your Reach – Increasing your reach is easier and highly effective with Facebook ads than most other forms of advertising. Starting from $5 per day, you can reach from 5,000 to 10,000 users daily.
B. Consideration
i. Send People to a Destination on or off Facebook – Facebook ads allow you redirect your target audience to your Facebook Page, blog or website.
ii. Get Installs of Your App – If you need lots of people to install your app for beta testing, etc. running Facebook ads is the way to go.
iii. Raise Attendance at Your Event – Facebook ads are highly efficient for marketers who want to raise awareness or increase attendance to an event. You can count on the reach and effectiveness of Facebook ads to get the word out.
iv. Get Video Views – Video is becoming an increasingly popular way to engage audiences. Facebook ads can help you get hundreds of thousands of video views at competitive prices.
v. Collect Leads for your Business – This form of advertising also drives leads. Leads are potential customers, people who have shown interest in what you have to offer.
C. Conversion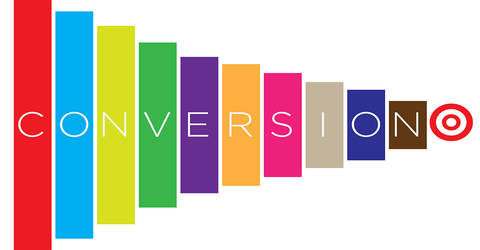 i. Increase Conversions on Your Website – Facebook ads help to boost website traffic, which increases the possibility of higher conversions.
ii. Increase Engagement in Your App – Facebook ads like carousel or collection ads can help boost in-app engagement for users of your app.
iii. Get People to Claim your Offer – Facebook ads help to get your offer in front of the right audience and boost sales, subscriptions, etc.
iv. Promote a Product Catalogue – Whether you use images from your product catalogue or link to your product page, you can promote your product catalogue with Facebook ads.
v. Get People to Visit your Shop – If you own an eCommerce store e.g. on Etsy, Facebook ads can put your shop right in front of your target audience.
But you could miss out on all these benefits of by making Facebook ads targeting mistakes. Targeting is one of the crucial aspects that you must pay a great deal of attention to when it comes to running Facebook ads.
Here are 6 Facebook Ads targeting mistakes you're probably making:
6 Facebook Ads Targeting Mistakes You're Making
a. Location – Many local businesses miss out on local patronage and foot traffic. They fail to target potential customers within their geographical location, especially businesses selling physical products: one of the major Facebook Ads targeting mistakes.
FIX: Set your ads to cover your block, street, neighborhood, city/town, state and surrounding states.
b. Gender – Among Facebook Ads targeting mistakes, targeting a different gender is a major mistake. Products or services that are gender-specific should target the right gender.
FIX:
For instance, if you sell female perfumes you can target your ads at
women
or men in a relationship with a woman
or to teens as a Mother's Day gift.
This can be achieved in your ad copy.
c. Languages – Facebook is visited by people from different countries with various tongues. One of the Facebook Ads targeting mistakes marketers make is producing monolingual ads and ignoring users of different tongues.
FIX:
As much as your ad budget permits, create ads in different languages and target accordingly, so the same ad runs in different languages in different locations.
d. Interests – If you keep getting "not interested", it means you're running ads without considering the "interests" of your target audience, which is another example of Facebook Ads targeting mistakes.
FIX:
If you sell football merchandise, focus your efforts on football lovers and fans using text, photos or videos they can relate with.
e. Behaviors – Facebook Ads targeting mistakes like poor audience knowledge will hamper the effectiveness of your ads. Most marketers don't know how their typical customer behaves online or on Facebook.
FIX
Make sure you study and understand how your customers typically behave and interact online, especially on Facebook.
f. Connections – Ignoring your connections is one of the worst Facebook Ads targeting mistakes possible. These ones already have one form of connection or another with you on the platform. This includes users who have joined your event, liked your business page or installed or used your app over 30 days, etc.
FIX:
Target your connections, they are already aware of your products or services and may have shown prior interest. This shortens the sales process plus boosts conversion.
Conclusion
Have you made any of these Facebook Ads targeting mistakes? Going forward, learn to avoid these ads targeting mistakes when next you run FB ads.
This will increase the effectiveness of your ads, reduce spend and ultimately improve ROI or whatever goals and objectives you've set for your ads.